GADGET
GADGET stands for GlobAl Distribution of GEnetic Traits. The GADGET approach rests on the axioms that (1) human populations show striking variation for a wide variety of traits (phenotypes), and (2) virtually all human traits are heritable. The specific genetic variants that influence the expression of heritable human traits can be uncovered by genome-wide association studies (GWAS); hundreds of such studies have discovered thousands of trait-associated variants (alleles). It follows that analysis of the global variation of trait-associated alleles, i.e. how they are distributed among human populations and population groups, can shed light on the genetic basis of human phenotypic diversity. GADGET provides users with a visual platform for exploring the genetic basis of human diversity by calculating polygenic trait scores (PTS – see Learn page for more details) for numerous human traits and visualizing their distributions across global populations.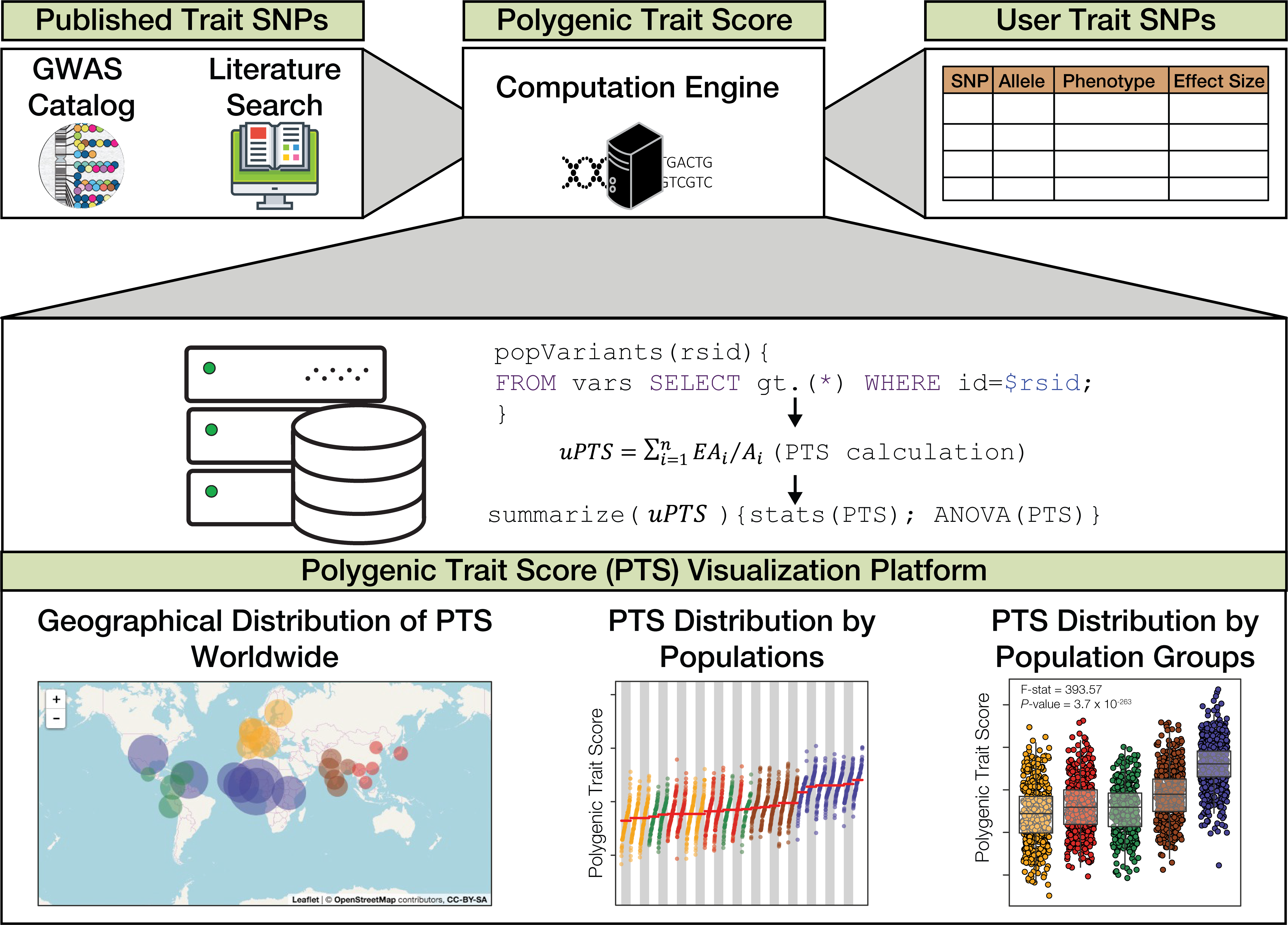 Citation
A paper describing the GADGET web server is in press at Nucleic Acids Research:

Chande A.T., Wang, L., Rishishwar, L., Conley, A.B., Norris, E.T., Valderrama-Aguirre, A., and I.K. Jordan (2018) GlobAl Distribution of GEnetic Traits (GADGET) web server: polygenic trait scores worldwide. Nucleic Acids Res.
Development Team
GADGET
is developed by the
Jordan Lab
at the
Georgia Institute of Technology
. Bioinformatics PhD student
Aroon Chande
is the lead developer. The code for the Compute module is available here:
https://github.com/jordanlab/GADGET_compute
The code for the Compute module is available here:
https://github.com/jordanlab/GADGET_explore